Online Master's in Wildlife Conservation and Management
The 100% online Master's in Wildlife Conservation and Management is designed for wildlife biologists to better manage a changing world. Understanding the management of the changing environment is crucial to adaptation and creating sustainable management practices.
Students of this degree become state and federal biologists, environmental scientists, and land trust or non-profit land managers and is ideal for those seeking to advance their career in wildlife biology or management of natural resources.
Why enroll at Unity College?

Flexible
Begin your courses at one of five start dates throughout the year.

Accelerated
Earn your Master's Degree in as little as 12 months.

Affordable
New reduced tuition for grad programs! $650 per graduate credit hour, zero hidden fees.
Live Your Passion.
Many organizations are implementing sustainability measures to engage stakeholders, cut costs, and reduce liabilities. In doing so, some organizations can better retain employees, become more profitable, boost their reputation and have a positive environmental or social impact.
Why study at America's Environmental College?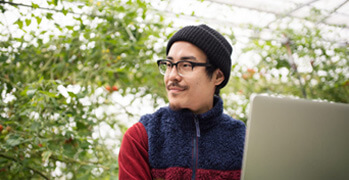 Since 1965, Unity College has been educating environmental professionals.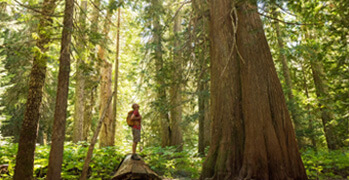 Our distinctive approach to learning provides students with an exceptional, high-quality education, enabling them to drive real change with leading-edge knowledge and expertise.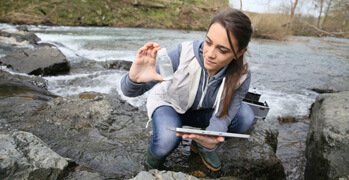 Unity College is a non-profit institution and fully accredited by the New England Commission of Higher Education (NECHE).
See where a master's degree from Unity can take you.
Complete the form above to learn more about the 100% online Master's in Wildlife Conservation and Management and connect with a member of Unity's Distance Education team.