Online Bachelor's in Wildlife Conservation
Want to protect the world's wildlife? Unity College's B.S. in Wildlife Conservation prepares students to help preserve and manage natural resources and to gain skills for a career as a wildlife biologist. Unity College has been educating wildlife biologists for over 50 years, and now this important environmental degree is available online to anyone, anywhere.
A degree focused on the conservation and management of natural populations and their changing habitats is important, especially in this time of change. There's no requirement to come to campus because the Wildlife Conservation degree is 100% online.
Why enroll at Unity College?

Flexible
Eight start dates throughout the year—begin at the right time for you.

Accelerated
Online bachelor's degrees can be completed in as little as one year depending on transfer credits.

Affordable
A Unity education is just $470 per undergraduate credit hour, zero hidden fees. With our tuition guarantee, once you enroll in your degree program, your online tuition rate is fixed until 2023.
Live Your Passion.
Many organizations are implementing sustainability measures to engage stakeholders, cut costs, and reduce liabilities. In doing so, some organizations can better retain employees, become more profitable, boost their reputation and have a positive environmental or social impact.
Why study at America's Environmental College?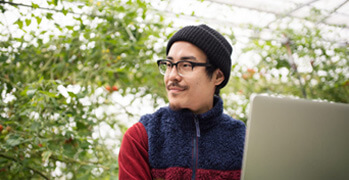 Since 1965, Unity College has been educating environmental professionals.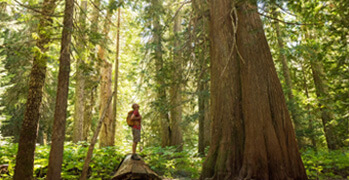 Our distinctive approach to learning provides students with an exceptional, high-quality education, enabling them to drive real change with leading-edge knowledge and expertise.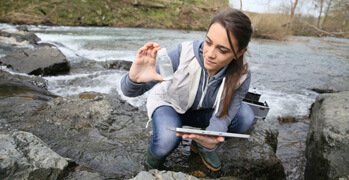 Unity College is a non-profit institution and fully accredited by the New England Commission of Higher Education (NECHE).
See where a bachelor's degree from Unity can take you.
Complete the form above to learn more about the 100% online Bachelor's in Wildlife Conservation and Management and connect with a member of Unity's Distance Education team.